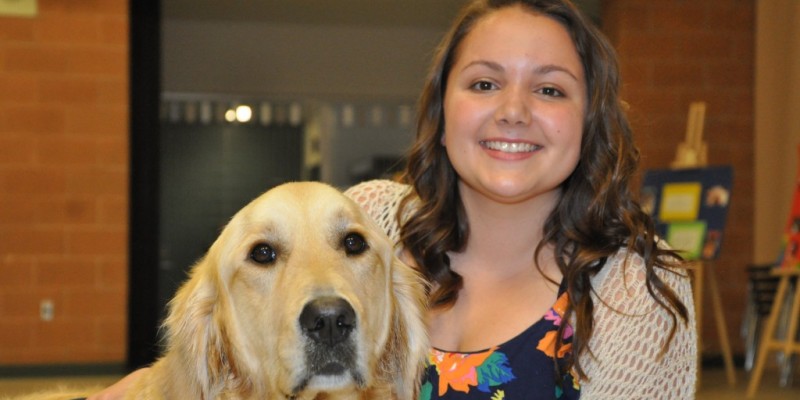 As part of the Canines in the Classroom program, student/dog training teams go out into the community to provide companionship to seniors.
As seniors age, and become less mobile they can also become more isolated, particularly if they are housed in hospitals or institutions. Seniors eagerly look forward to visits from the COPE student/dog teams.
COPE Dogs at work & play…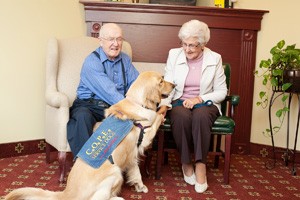 On the days that COPE students bring their service dogs-in-training to visit seniors, the effect is magical. Eyes brighten and smiles appear as seniors talk to their canine visitors and student handlers.
The seniors are not the only ones who are affected by these visits. Many high school students do not have the opportunity to interact with seniors, to appreciate their life experience or to understand their needs.
Just as they are proud to be a part of training dogs to help future life partners, high school trainers can also feel good about bringing comfort and companionship to the elderly.